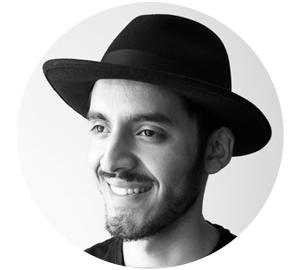 I´m a
 Graphic Designer & Illustrator originally from Mexico based in Guatemala.
 I usually work on a broad range of projects, from digital/traditional painting to vector icons and lettering. 
As a graphic
artist
I get most of my work from personal sketches. I love to generate ideas from a "concept", and
usually
sketches are the best way to conceive that graphic magic.
Latin American Design Award - Bronze Winner (2018)
Latin American Illustration "Los Diez" Winner (2017)
3x3 Magazine Annual No.14 - Merit Award (2017)
Latin American Illustration "Los Diez" Winner (2016)
Creative Gaga - Revista Itch - Revista Capiusa - Revista Panela - THY Magazine - Karma Magazine - Picnic Magazine - 
LACABEZA Fanzine - Revista Buriñón
Ballpitmag / NiceFuckinggraphics! / 99designs / Abduzeedo / 
Hang Around The Web / Colectivo Bicicleta / Creative Bloq / Ilustracional / Designers of Tumblr / Room 181 / Inprint Magazine / FuriaMag / Behance Network / Zachary Jones (Zambombazo) / 8ctopuz | Graphic Design Inspiration / Weareanimal.co / Kampion Cards / Spacio Diseño
Google / Principia Magazine / The Monster Project / Ypsigrock Festival / Little White Lies Magazine / The Skinny / Grupo Buen Rollo / Like the Wind Magazine / Popshot Magazine / Ediciones Invisible / Revista Capiusa / Tigo / CCE Guatemala / WWE Magazine / Procter & Gamble / Pepsico / Mcdonalds /Santillana Editorial
Inquiries & Commisions >
info@luispintodesign.com