Sensa Velo Exhibition
"Sensa Velo" illustrated bycicle frames exhibition, 2014.


I created for this exhibition an intricately designed bicycle frame at the request of
Ciclovida Urbana
. The frame is covered with naif/pop elements and colorful drawings using permanent markers & acrylics to paint it. Every inch of the white frame is covered in crazy and magical illustrations. When I drew on the bike I had several keywords that could help me with the concept of riding a bycicle experience like "wind", "velocity", "freedom", "life" & "magic" so I included graphic elements such as leafs, swirls, thunderbolts, and more. The bike was auctioned off as a limited edition piece at the exhibition place (
Qüid – espacio de co-creación
).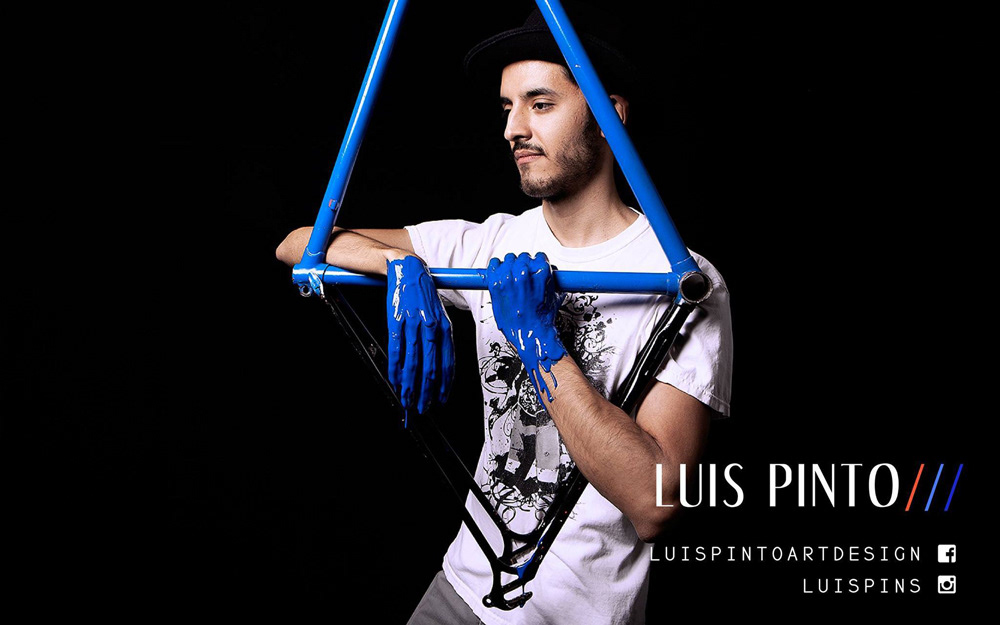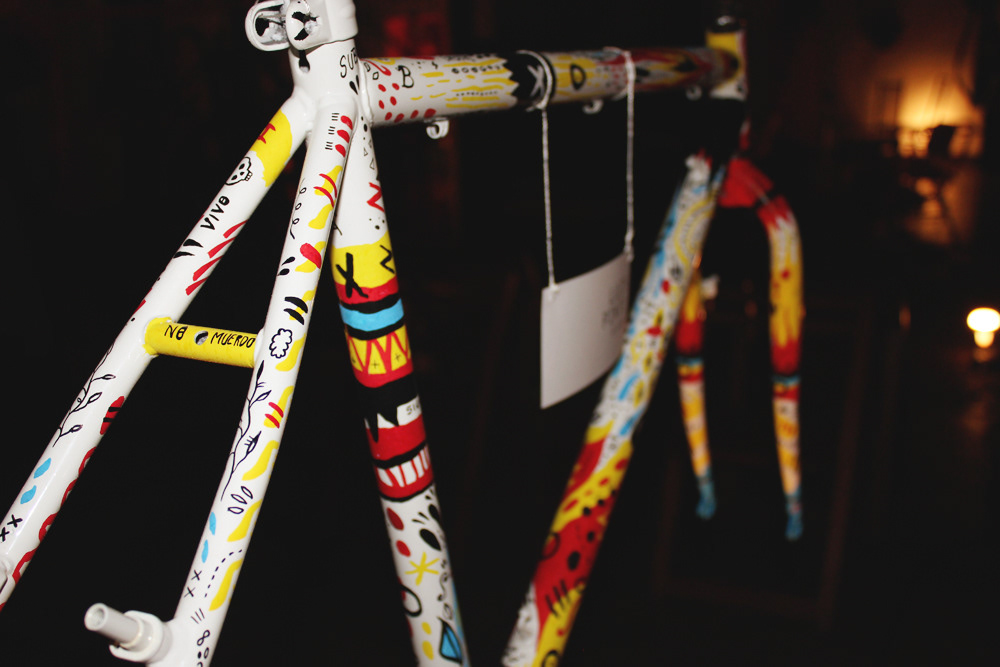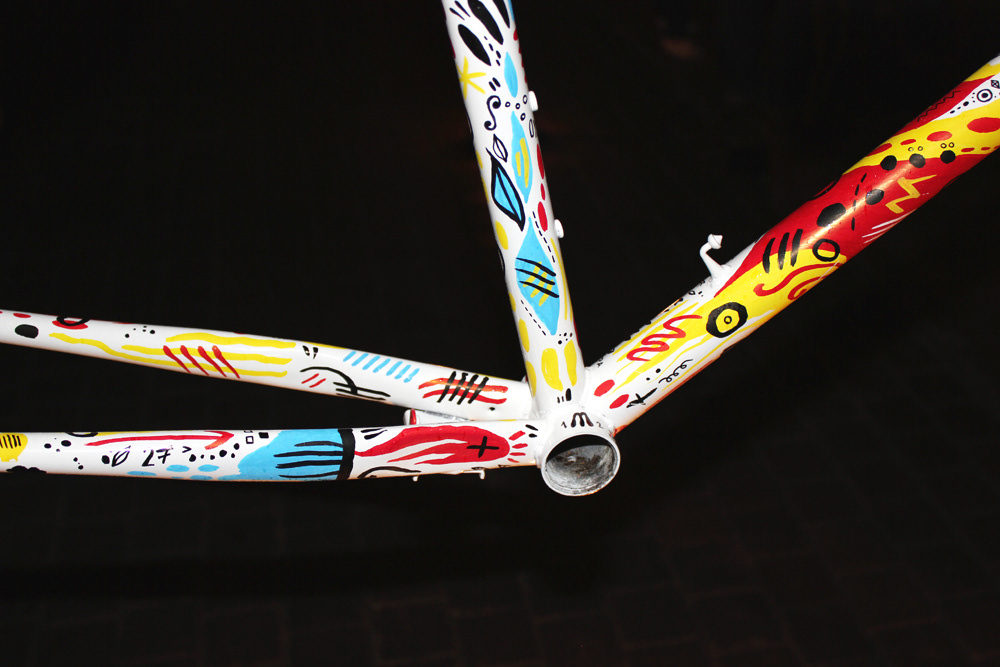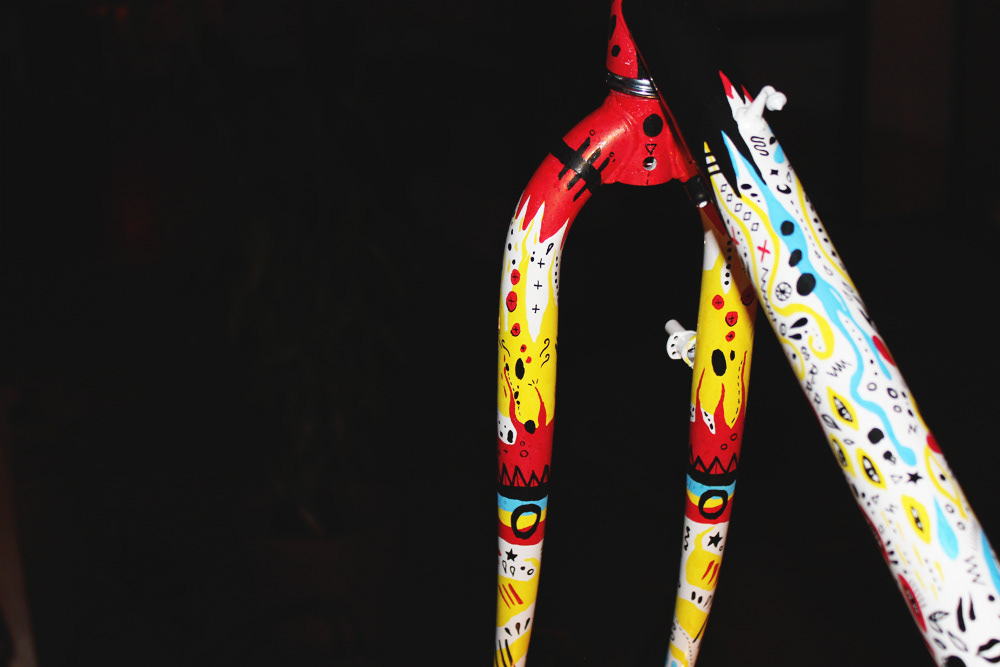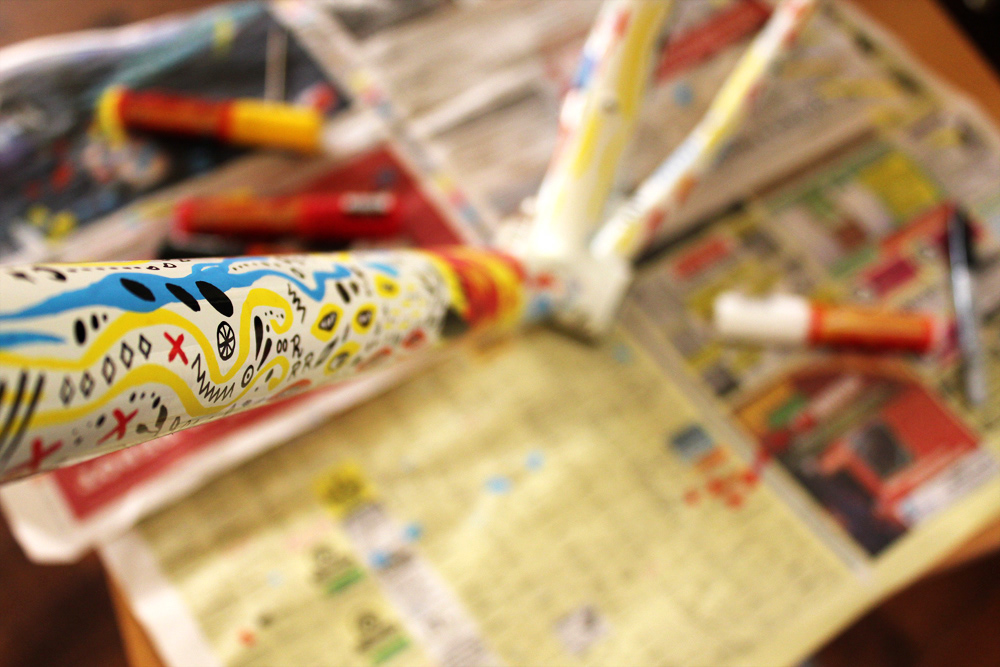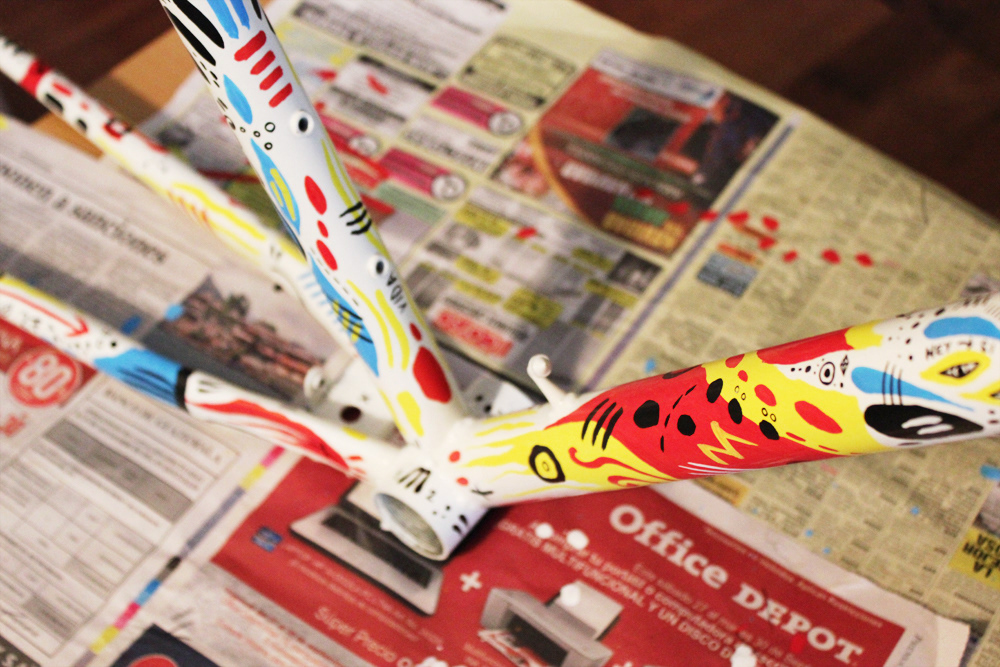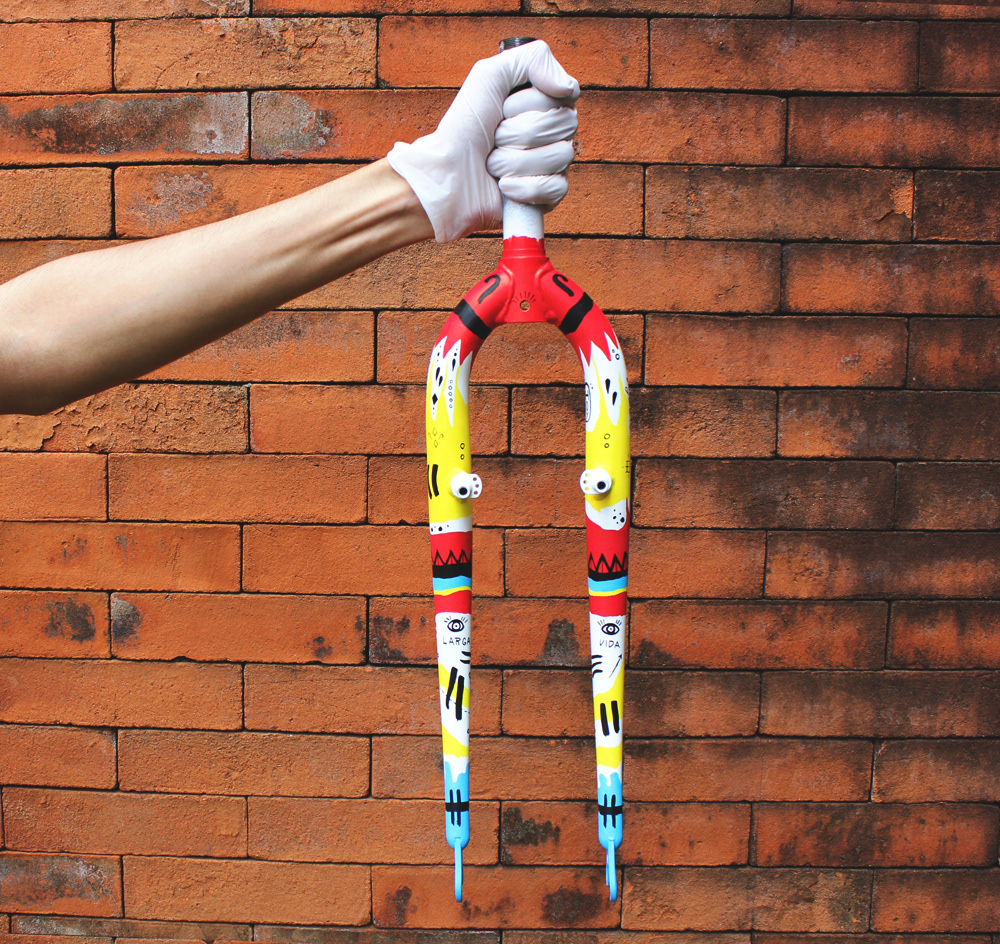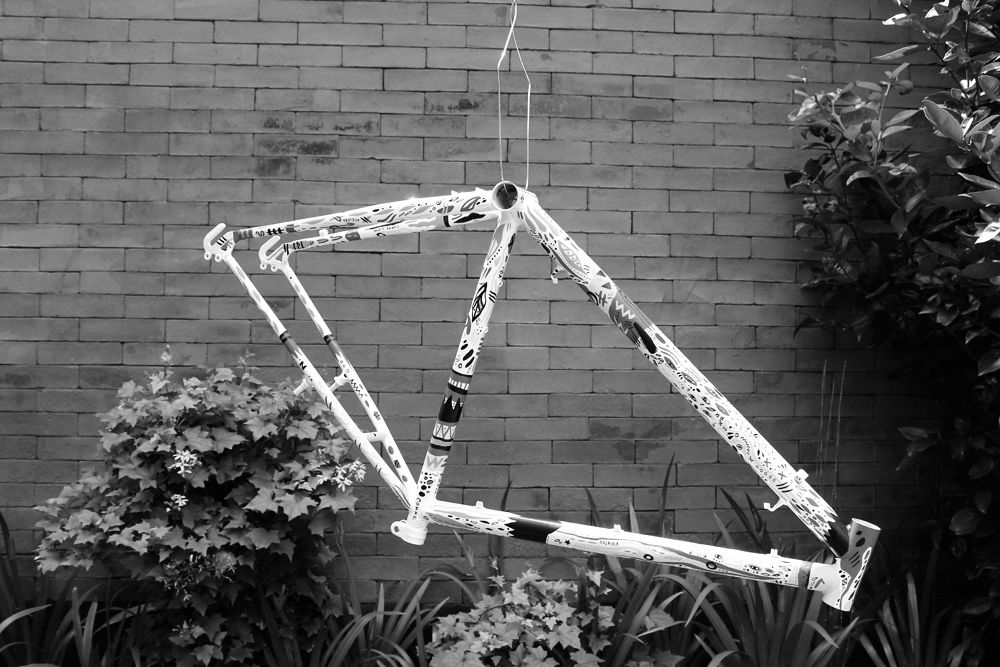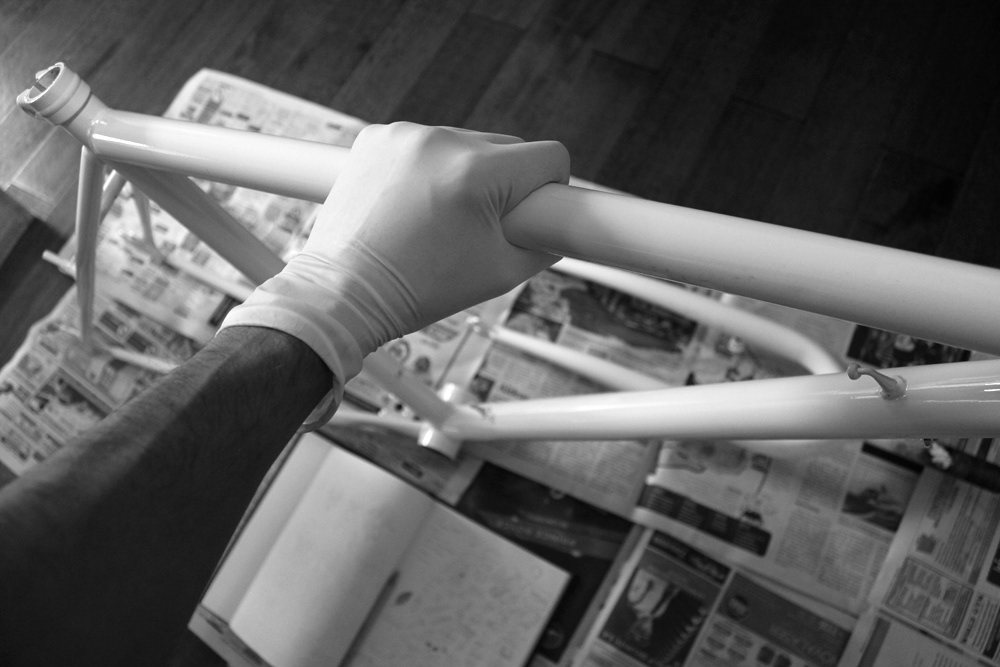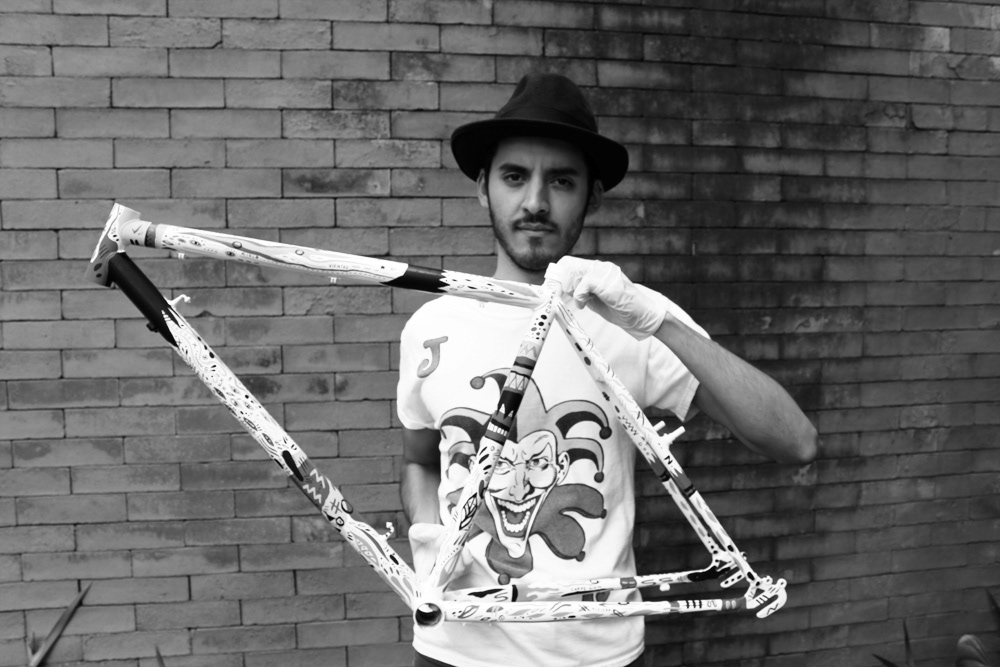 Date:
 November 8th, 2014  
Place of the exhibition:
 Qüid  
Profile photography:
 Eny Roland  
Graphic Design:
 Decontrol Studio